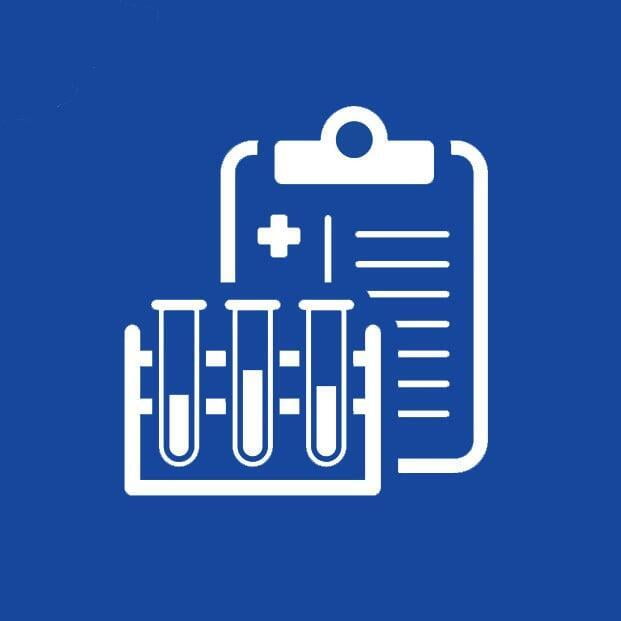 OVERVIEW

Apex Research Group (ARG) is a clinician-led clinical research site organization. We are committed to preserving the health and well-being of the general population by being a liaison between Sponsor companies, Clinical Research Organizations (CROs) and prospective clinical trial participants. We believe that improving access to clinical research is crucial for improving medical care and that broad representation in clinical trials is critical for the advancement of medicine for all.

Sponsors and CROs partner with us to develop effective solutions for disease prevention and to address unmet medical needs. Our infrastructure enables us to implement protocols for single-site studies or participate in large, complex, global studies in Phases I – IV in a wide range of therapeutic areas.

Apex Research Group is dedicated to researching diagnostics, medical devices and therapeutics used in preventive care and treatment. As a multi-specialty clinical site our facilities provide access to clinical labs as well as a wide array of medical and surgical equipment, thus enabling the conduct of Phase I-IV clinical trials.

With the singular goal of addressing unmet medical needs, we connect participants to clinical investigation and conduct studies on behalf of sponsors with promising investigational products in their pipelines that include vaccines, pharmaceutical medicines and medical devices. We are connected to several Urgent Care clinics throughout Sacramento and our network allows us to use practical recruitment approaches to reach a wide range of potential study participants, in order to fulfill study needs.
The Apex Research Group clinical investigation team consists of clinical investigators who are specialized physicians, certified CPR and ACLS staff, advanced practice clinicians and certified clinical research coordinators with decades of combined experience conducting clinical research. All our staff are GCP, HIPAA, IATA and OSHA trained. With wide-ranging knowledge about the clinical trial landscape, we are committed to ensuring that all studies are conducted with the highest integrity to produce high quality data. With a focus on participant safety, we employ a patient-centric approach to conducting clinical research and are guided by the ethical principles that support compassionate patient care.
Dr. Masaru (Rusty) Oshita
Owner, Chief Medical Director and Principal Investigator
Our Principal Investigator and Co-founder Dr. Masaru "Rusty" Oshita, is a board-certified Emergency Medicine physician with extensive experience in patient care and entrepreneurship. He runs a network of Urgent Care centers throughout Sacramento and is dedicated to providing thoughtful medical care in the community. During the height of the COVID-19 pandemic he worked closely with the County Public Health Department and community leaders to organize and implement several mass vaccination clinics. Dr. Oshita is passionate about clinical trial research and was instrumental in leading several clinical trials focused on developing preventive and therapeutic treatments for COVID-19 infections.
Nav Nagra Kooner
BSN, CCRC Owner and Chief Executive Officer
Co-founder Nav Nagra-Kooner BSN, CCRC serves as Chief Executive Officer at Apex Research Group. Nav holds a Bachelor of Science degree in Nursing from the University of Luton (UK). With a background in nursing and a career spanning nearly 20 years in the clinical trial industry, Nav holds participant safety, integrity and data quality to the highest regard. She has led clinical investigation teams in leadership roles such as Site Director, Director of Quality Control and has amassed a range of operational skills. With her extensive knowledge and operational skills, Nav has successfully led teams and brings a strong portfolio of experience in managing and executing clinical trials in multiple therapeutic areas including vaccines, infectious disease and more. One of her most cherished roles at ARG is establishing, implementing, and maintaining procedures to ensure strict compliance with industry standards. You can edit text on your website by double clicking on a text box on your website. Alternatively, when you select a text box a settings menu will appear. your website by double clicking on a text box on your website. Alternatively, when you select a text box.
You can edit text on your website by double clicking on a text box on your website. Alternatively, when you select a text box a settings menu will appear. your website by double clicking on a text box on your website. Alternatively, when you select a text box.

Therapeutic Areas of Interest
Allergy

Cardiovascular

Consumer health

Dermatology

Endocrinology

Gastroenterology

Infectious disease

Metabolic disorders

Obesity

OB-GYN

Orthopedics

Pain management

Pulmonary disease

Smoking cessation

Urology

Vaccines

Healthy subjects

Pediatrics, Adolescents

Women's health
What Apex Research Group can offer
A network of specialized physicians and advanced practice clinicians
to serve as Investigators
A team of leaders with thorough FDA experience

Internal Quality Assurance
Certified CPR and ACLS staff
GCP, CITI, HIPAA, IATA, & OSHA trained staff
Creative patient recruitment approaches with direct access to several
owner owned Urgent Cares
Ability to conduct outpatient trials in Phases I-IV
e-Source and decentralized trial (DCT) capabilities
24-hour emergency line/staffing
Experience in high enrolling vaccine trials with involvement
from diverse populations
PBMC Capabilities
ARG Investigator Inquiry Form
For Participants


Why should you join a research study?

Apex Research Group employs clinical staff who are themselves healthcare professionals that care for patients in the community. Our team of clinical investigators are invested in patient care and finding effective treatment for patients with unmet medical needs. We will connect you with the studies that match your interests and needs as well as guide you through the entire clinical trial process.

Research Participant Interest Form